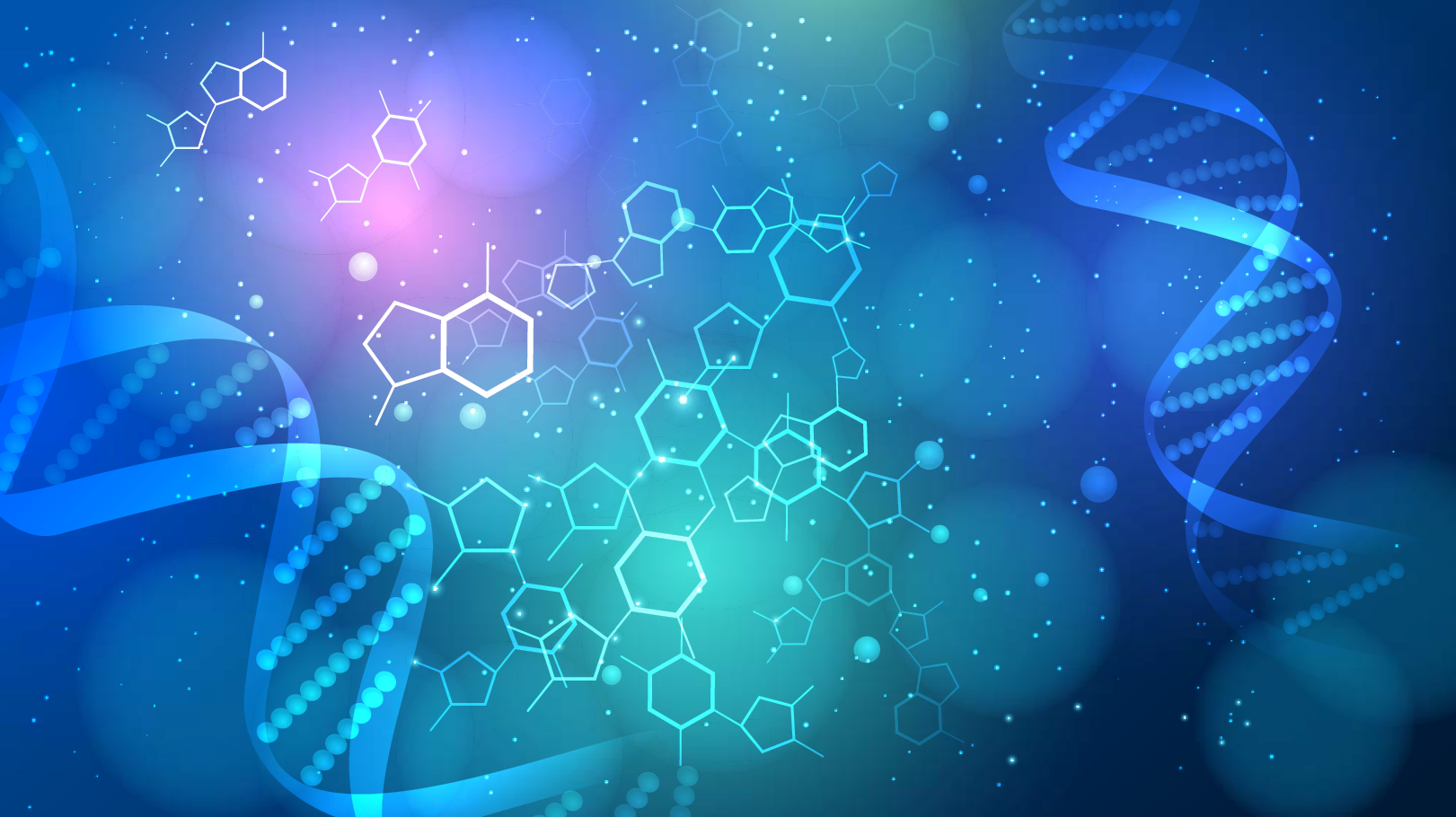 Overview
The Molecular Signatures and Disease Pathways programme aims to improve our understanding of the causal link between exposures to common environmental contaminants and disease, by characterizing the individuals' external and internal exposome (i.e. the sum of all exposures from conception onwards) particularly during critical periods of life, e.g. in utero, in childhood, etc.
Our research in this area involves large population studies with collection of biological samples, using novel study designs and advanced multi-omic technologies (including epigenetics, proteomics, transcriptomics or metabolomics) to identify biomarkers of exposure and/or disease.
The ultimate goal of this research is to reduce uncertainties in assessing the risk related to common environmental contaminants, by characterising the molecular signatures (biomarkers) of these exposures and identifying plausible pathways or networks through which they lead to disease initiation or progression. We are also exploring new approaches to measuring external exposures, including the use of silicone wristbands.
Key Projects and Papers
• The EU FP7 EXPOsOMICS study demonstrated new approaches to assess environmental exposures and their effects, primarily focusing on air pollution and water disinfection by-products (DBPs). We showed that: different components in complex mixtures can act through separate or common molecular or metabolic pathways; levels of exposure to PM10 experienced in utero in four European areas influence cord blood metabolomic signals, and this can be perceived at low levels of exposure; chronic exposure to air pollution perturbs key pathways, that in turn are involved in asthma and cardiovascular disease.

• The Horizon 2020 LIFEPATH, and DynaHEALTH projects applied multi-omic technologies to decipher environmental signals and their biological signatures and interactions. LIFEPATH investigated the determinants of diverging ageing pathways among individuals belonging to different socio-economic groups to identify the mechanisms by which the upstream and social determinants of health operate. In particular, we showed that, among other omic markers, epigenetic age acceleration is associated with risk factors for health and also to socio-economic status.

• The AIRLESS population panel study in inner and outer Beijing involves individual personal exposure monitoring of PM2.5, NO2/NOx, and O3 over a 7-day period in winter and summer seasons. We will carry out metabolomic analyses in blood samples obtained from AIRLESS participants for molecular signatures of these exposures, as demonstrated in the randomised Oxford Street II study which provided a proof-of-principle of the approach.

• We developed a new conceptual framework for improving hazard identification and risk assessment based on the model of pathway perturbation and "meet-in-the-middle", i.e. agnostically investigating associations between exposures and omic perturbations, and between omic perturbations and disease outcomes, then identifying overlapping pathways that indicate plausible causal relationships and provide mechanistic evidence.

• We participated in the report of the US National Academy of Sciences report "Using 21st Century Science to Improve Risk-Related Evaluation". Showing that the exposome paradigm can be applied to advanced risk assessment procedures for regulatory purposes.
• EXPOSOMICS - What is new in the exposome? Vineis P, Robinson O, Chadeau-Hyam M, Dehghan A, Mudway I, Dagnino S. Environ Int. 2020 Jun 30;143:105887. doi: 10.1016/j.envint.2020.105887. Online ahead of print. PMID: 32619912

• LIFEPATH - Special Report: The Biology of Inequalities in Health: The Lifepath Consortium. Vineis P, Avendano-Pabon M, Barros H, Bartley M, Carmeli C, Carra L, Chadeau-Hyam M, Costa G, Delpierre C, D'Errico A, Fraga S, Giles G, Goldberg M, Kelly-Irving M, Kivimaki M, Lepage B, Lang T, Layte R, MacGuire F, Mackenbach JP, Marmot M, McCrory C, Milne RL, Muennig P, Nusselder W, Petrovic D, Polidoro S, Ricceri F, Robinson O, Stringhini S, Zins M. Front Public Health. 2020 May 12;8:118. doi: 10.3389/fpubh.2020.00118. eCollection 2020. PMID: 32478023

• Five ways to ensure that models serve society: a manifesto. Saltelli A, Bammer G, Bruno I, Charters E, Di Fiore M, Didier E, Nelson Espeland W, Kay J, Lo Piano S, Mayo D, Pielke R Jr, Portaluri T, Porter TM, Puy A, Rafols I, Ravetz JR, Reinert E, Sarewitz D, Stark PB, Stirling A, van der Sluijs J, Vineis P. Nature. 2020 Jun;582(7813):482-484. doi: 10.1038/d41586-020-01812-9. PMID: 32581374

• Advancing human health risk assessment. Lanzoni A, Castoldi AF, Kass GE, Terron A, De Seze G, Bal-Price A, Bois FY, Delclos KB, Doerge DR, Fritsche E, Halldorsson T, Kolossa-Gehring M, Hougaard Bennekou S, Koning F, Lampen A, Leist M, Mantus E, Rousselle C, Siegrist M, Steinberg P, Tritscher A, Van de Water B, Vineis P, Walker N, Wallace H, Whelan M, Younes M. EFSA J. 2019 Jul 8;17(Suppl 1):e170712. doi: 10.2903/j.efsa.2019.e170712

• Short-term exposure to traffic-related air pollution reveals a compound-specific circulating miRNA profile indicating multiple disease risks. Krauskopf J, van Veldhoven K, Chadeau-Hyam M, Vermeulen R, Carrasco-Turigas G, Nieuwenhuijsen M, Vineis P, de Kok TM, Kleinjans JC. Environ Int. 2019 Jul;128:193-200. doi: 10.1016/j.envint.2019.04.063. Epub 2019 May 3.

• Socioeconomic position, lifestyle habits and biomarkers of epigenetic aging: a multi-cohort analysis. Fiorito G, McCrory C, Robinson O, Carmeli C, Rosales CO, Zhang Y, Colicino E, Dugué PA, Artaud F, McKay GJ, Jeong A, Mishra PP, Nøst TH, Krogh V, Panico S, Sacerdote C, Tumino R, Palli D, Matullo G, Guarrera S, Gandini M, Bochud M, Dermitzakis E, Muka T, Schwartz J, Vokonas PS, Just A, Hodge AM, Giles GG, Southey MC, Hurme MA, Young I, McKnight AJ, Kunze S, Waldenberger M, Peters A, Schwettmann L, Lund E, Baccarelli A, Milne RL, Kenny RA, Elbaz A, Brenner H, Kee F, Voortman T, Probst-Hensch N, Lehtimäki T, Elliot P, Stringhini S, Vineis P, Polidoro S; BIOS Consortium; Lifepath consortium. Aging (Albany NY). 2019 Apr 14;11(7):2045-2070. doi: 10.18632/aging.101900.

• ExpoApp: An integrated system to assess multiple personal environmental exposures. Donaire-Gonzalez D, Valentín A, van Nunen E, Curto A, Rodriguez A, Fernandez-Nieto M, Naccarati A, Tarallo S, Tsai MY, Probst-Hensch N, Vermeulen R, Hoek G, Vineis P, Gulliver J, Nieuwenhuijsen MJ. Environ Int. 2019 May;126:494-503. doi: 10.1016/j.envint.2019.02.054. Epub 2019 Mar 5.

• Multi-cohort study identifies social determinants of systemic inflammation over the life course. Berger E, Castagné R, Chadeau-Hyam M, Bochud M, d'Errico A, Gandini M, Karimi M, Kivimäki M, Krogh V, Marmot M, Panico S, Preisig M, Ricceri F, Sacerdote C, Steptoe A, Stringhini S, Tumino R, Vineis P, Delpierre C, Kelly-Irving M. Nat Commun. 2019 Feb 15;10(1):773. doi: 10.1038/s41467-019-08732-x. PMID:30770820

• Socioeconomic position during pregnancy and DNA methylation signatures at three stages across early life: epigenome-wide association studies in the ALSPAC birth cohort. Alfano R, Guida F, Galobardes B, Chadeau-Hyam M, Delpierre C, Ghantous A, Henderson J, Herceg Z, Jain P, Nawrot TS, Relton C, Vineis P, Castagné R, Plusquin M. Int J Epidemiol. 2018 Dec 22. doi: 10.1093/ije/dyy259

• Impact of short-term traffic-related air pollution on the metabolome - Results from two metabolome-wide experimental studies. van Veldhoven K, Kiss A, Keski-Rahkonen P, Robinot N, Scalbert A, Cullinan P, Chung KF, Collins P, Sinharay R, Barratt BM, Nieuwenhuijsen M, Rodoreda AA, Carrasco-Turigas G, Vlaanderen J, Vermeulen R, Portengen L, Kyrtopoulos SA, Ponzi E, Chadeau-Hyam M, Vineis P. Environ Int. 2019 Feb;123:124-131. doi: 10.1016/j.envint.2018.11.034. Epub 2018 Dec 3.

• Acute changes in DNA methylation in relation to 24 h personal air pollution exposure measurements: A panel study in four European countries. Mostafavi N, Vermeulen R, Ghantous A, Hoek G, Probst-Hensch N, Herceg Z, Tarallo S, Naccarati A, Kleinjans JCS, Imboden M, Jeong A, Morley D, Amaral AFS, van Nunen E, Gulliver J, Chadeau-Hyam M, Vineis P, Vlaanderen J. Environ Int. 2018 Nov;120:11-21. doi: 1016/j.envint.2018.07.026. Epub 2018 Jul 25.

• Assessment of Lung Cancer Risk on the Basis of a Biomarker Panel of Circulating Proteins. Integrative Analysis of Lung Cancer Etiology and Risk (INTEGRAL) Consortium for Early Detection of Lung Cancer, Guida F, Sun N, Bantis LE, Muller DC, Li P, Taguchi A, Dhillon D, Kundnani DL, Patel NJ, Yan Q, Byrnes G, Moons KGM, Tjønneland A, Panico S, Agnoli C, Vineis P, Palli D, Bueno-de-Mesquita B, Peeters PH, Agudo A, Huerta JM, Dorronsoro M, Barranco MR, Ardanaz E, Travis RC, Byrne KS, Boeing H, Steffen A, Kaaks R, Hüsing A, Trichopoulou A, Lagiou P, La Vecchia C, Severi G, Boutron-Ruault MC, Sandanger TM, Weiderpass E, Nøst TH, Tsilidis K, Riboli E, Grankvist K, Johansson M, Goodman GE, Feng Z, Brennan P, Johansson M, Hanash SM. JAMA Oncol. 2018 Oct 1;4(10):e182078. doi: 10.1001/jamaoncol.2018.2078.

• Perturbation of metabolic pathways mediates the association of air pollutants with asthma and cardiovascular diseases. Jeong A, Fiorito G, Keski-Rahkonen P, Imboden M, Kiss A, Robinot N, Gmuender H, Vlaanderen J, Vermeulen R, Kyrtopoulos S, Herceg Z, Ghantous A, Lovison G, Galassi C, Ranzi A, Krogh V, Grioni S, Agnoli C, Sacerdote C, Mostafavi N, Naccarati A, Scalbert A, Vineis P, Probst-Hensch N; EXPOsOMICS Consortium. Environ Int. 2018 Oct;119:334-345. doi: 10.1016/j.envint.2018.06.025. Epub 2018 Jul 7.

• Prediction of acute myeloid leukaemia risk in healthy individuals. Abelson S, Collord G, Ng SWK, Weissbrod O, Mendelson Cohen N, Niemeyer E, Barda N, Zuzarte PC, Heisler L, Sundaravadanam Y, Luben R, Hayat S, Wang TT, Zhao Z, Cirlan I, Pugh TJ, Soave D, Ng K, Latimer C, Hardy C, Raine K, Jones D, Hoult D, Britten A, McPherson JD, Johansson M, Mbabaali F, Eagles J, Miller JK, Pasternack D, Timms L, Krzyzanowski P, Awadalla P, Costa R, Segal E, Bratman SV, Beer P, Behjati S, Martincorena I, Wang JCY, Bowles KM, Quirós JR, Karakatsani A, La Vecchia C, Trichopoulou A, Salamanca-Fernández E, Huerta JM, Barricarte A, Travis RC, Tumino R, Masala G, Boeing H, Panico S, Kaaks R, Krämer A, Sieri S, Riboli E, Vineis P, Foll M, McKay J, Polidoro S, Sala N, Khaw KT, Vermeulen R, Campbell PJ, Papaemmanuil E, Minden MD, Tanay A, Balicer RD, Wareham NJ, Gerstung M, Dick JE, Brennan P, Vassiliou GS, Shlush LI. Nature. 2018 Jul;559(7714):400-404. doi: 10.1038/s41586-018-0317-6. Epub 2018 Jul 9.

• DNA Methylome Marks of Exposure to Particulate Matter at Three Time Points in Early Life. Plusquin M, Chadeau-Hyam M, Ghantous A, Alfano R, Bustamante M, Chatzi L, Cuenin C, Gulliver J, Herceg Z, Kogevinas M, Nawrot TS, Pizzi C, Porta D, Relton CL, Richiardi L, Robinson O, Sunyer J, Vermeulen R, Vriens A, Vrijheid M, Henderson J, Vineis P. Environ Sci Technol. 2018 May 1;52(9):5427-5437. doi: 10.1021/acs.est.7b06447. Epub 2018 Apr 11.

Maximizing the Public Health Benefits from Climate Action. Thurston GD, De Matteis S, Murray K, Scheelbeek P, Scovronick N, Budolfson M, Spears D, Vineis P. Environ Sci Technol. 2018 Apr 3;52(7):3852-3853. doi: 10.1021/acs.est.8b00859. Epub 2018 Mar 7.

• The human circulating miRNome reflects multiple organ disease risks in association with short-term exposure to traffic-related air pollution. Krauskopf J, Caiment F, van Veldhoven K, Chadeau-Hyam M, Sinharay R, Chung KF, Cullinan P, Collins P, Barratt B, Kelly FJ, Vermeulen R, Vineis P, de Kok TM, Kleinjans JC. Environ Int. 2018 Apr;113:26-34. doi: 10.1016/j.envint.2018.01.014. Epub 2018 Jan 28.

• Blood transcriptional and microRNA responses to short-term exposure to disinfection by-products in a swimming pool. Espín-Pérez A, Font-Ribera L, van Veldhoven K, Krauskopf J, Portengen L, Chadeau-Hyam M, Vermeulen R, Grimalt JO, Villanueva CM, Vineis P, Kogevinas M, Kleinjans JC, de Kok TM. Environ Int. 2018 Jan;110:42-50. doi: 10.1016/j.envint.2017.10.003. Epub 2017 Nov 6.

• DNA methylation and exposure to ambient air pollution in two prospective cohorts. Plusquin M, Guida F, Polidoro S, Vermeulen R, Raaschou-Nielsen O, Campanella G, Hoek G, Kyrtopoulos SA, Georgiadis P, Naccarati A, Sacerdote C, Krogh V, Bas Bueno-de-Mesquita H, Monique Verschuren WM, Sayols-Baixeras S, Panni T, Peters A, Hebels DGAJ, Kleinjans J, Vineis P, Chadeau-Hyam M. Environ Int. 2017 Nov;108:127-136. doi: 10.1016/j.envint.2017.08.006. Epub 2017 Aug 24.

• Acute changes in serum immune markers due to swimming in a chlorinated pool. Vlaanderen J, van Veldhoven K, Font-Ribera L, Villanueva CM, Chadeau-Hyam M, Portengen L, Grimalt JO, Zwiener C, Heederik D, Zhang X, Vineis P, Kogevinas M, Vermeulen R. Environ Int. 2017 Aug;105:1-11. doi: 10.1016/j.envint.2017.04.009. Epub 2017 May 5.

• Epigenetic memory in response to environmental stressors. Vineis P, Chatziioannou A, Cunliffe VT, Flanagan JM, Hanson M, Kirsch-Volders M, Kyrtopoulos S. FASEB J. 2017 Jun;31(6):2241-2251. doi: 10.1096/fj.201601059RR. Epub 2017 Mar 9.

• Socioeconomic status and the 25 × 25 risk factors as determinants of premature mortality: a multicohort study and meta-analysis of 1·7 million men and women. Stringhini S, Carmeli C, Jokela M, Avendaño M, Muennig P, Guida F, Ricceri F, d'Errico A, Barros H, Bochud M, Chadeau-Hyam M, Clavel-Chapelon F, Costa G, Delpierre C, Fraga S, Goldberg M, Giles GG, Krogh V, Kelly-Irving M, Layte R, Lasserre AM, Marmot MG, Preisig M, Shipley MJ, Vollenweider P, Zins M, Kawachi I, Steptoe A, Mackenbach JP, Vineis P, Kivimäki M; LIFEPATH consortium. Lancet. 2017 Mar 25;389(10075):1229-1237. doi: 10.1016/S0140-6736(16)32380-7. Epub 2017 Feb 1. Erratum in: Lancet. 2017 Mar 25;389(10075):1194. Lancet. 2017 Mar 25;389(10075):1194.

• Mutational signatures associated with tobacco smoking in human cancer. Alexandrov LB, Ju YS, Haase K, Van Loo P, Martincorena I, Nik-Zainal S, Totoki Y, Fujimoto A, Nakagawa H, Shibata T, Campbell PJ, Vineis P, Phillips DH, Stratton MR. Science. 2016 Nov 4;354(6312):618-622.

• Hypomethylation of smoking-related genes is associated with future lung cancer in four prospective cohorts. Fasanelli F, Baglietto L, Ponzi E, Guida F, Campanella G, Johansson M, Grankvist K, Johansson M, Assumma MB, Naccarati A, Chadeau-Hyam M, Ala U, Faltus C, Kaaks R, Risch A, De Stavola B, Hodge A, Giles GG, Southey MC, Relton CL, Haycock PC, Lund E, Polidoro S, Sandanger TM, Severi G, Vineis P. Nat Commun. 2015 Dec 15;6:10192. doi: 10.1038/ncomms10192.